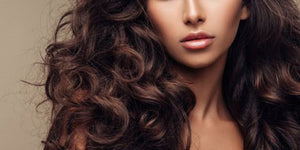 WHAT MAKES ASCENSION EXTENSIONS THE BEST
Discover the Finest Ethically Sourced Indian Hair Extensions
Variety: Raw Indian hair comes in a variety of textures, from straight to wavy to curly, catering to different preferences.

COMING SOON
I Tips (U tips v tips)
Tape-In Extensions
Raw Virgin Hair Extensions
Natural Look and Feel: Raw Indian hair has a natural luster and texture that easily blends with most hair types. When installed, it provides a seamless and natural look. High Quality: The term "raw" means that the hair hasn't been chemically processed, dyed, or bleached. This ensures that the hair remains in its most natural and healthiest state. Versatility: Raw Indian hair can be styled, dyed, and processed just like your natural hair, offering a great deal of flexibility in terms of styling options. Durability: Due to its high quality and lack of chemical processing, raw Indian hair extensions tend to last longer than many other types of extensions with proper care.
Explore
NATURAL RESULTS